8 Tips for Picking the Best Social Media Management Tool
Presiding over multiple social media accounts can make you feel like you're performing a plate-balancing circus act, juggling different account priorities while hard-pressed to meet posting deadlines. That's why social media managers looking to up their game should test out various services to see which has the most convenient and robust scheduling feature.
Based on user-generated data compiled by business software review platform G2Crowd, an infographic was created, which I'll break down for you in this article. Below we compare the four top social media management tools of 2015: AgoraPulse, Sprout Social, Hootesuite and Sendible. AgoraPulse came out on top.
8 Tips for Picking the Best Social Media Management Tool
#1 – What Are the Users Saying?
Where there's smoke, there's fire, and AgoraPulse and Sprout Social are set ablaze, my friend.
If you keep hearing good things about a marketing tool or service, there's likely a good reason for it. Get up close and personal, and let the service learn ya a thing or two.
By the end of 2015, we found that the tools to keep an eye on in the social media management space were AgoraPulse, Sprout Social and Hootsuite. More than 9 out of 10 users were satisfied with them, and AgoraPulse got to have its cake and eat it too — ranking among users with a 98% approval rating.
Best Practice:
Don't take testimonials at face value. It's hard to know how representative those glowing recommendations are. Treat dramatic claims (e.g., "industry favorite" or "highest customer satisfaction") with a heavy dose of skepticism.
Honestly, it's better to go to straight to the users themselves to find out how they feel about the product. Yelp, industry blogs and social networks – particularly Twitter – will tell you what you need to know.
Pro Tip: Try the Hash
Try #AgoraPulse and #SproutSocial. You're certain to turn up dependable reviews of each.
#2 – Is It Adaptable?
Social media ain't no slow moving industry, and the social media landscape is constantly evolving in dramatic new ways.
Who could have predicted the dominance of video on social media, or the meteoric rise of OTT and TV Everywhere?
Your social media management tool, whatever it might be, has to be able to accommodate these fantastic changes. Otherwise, you might find your social media management tool is just getting in the way and you've ended up doing half the work, manually, yourself!
Thankfully, all the entries performed well in this category. AgoraPulse ranked 9.6 out 10; Sprout Social and Sendible 8.9 out of 10; and Hootsuite, in last place, still picked up a formidable 8.4 out of 10.
Best Practice:
Ask your prospective vendor about how they accommodate new features and networks.
Specifically, try to figure out their processes and usual timelines – do they watch industry news to see what's coming up, do they generally update their platform in a predictable way (like within a month or two months of a release)?
#3 – Is It Easy to Use?
While all the tools reviewed performed like a workhorse, AgoraPulse and Sprout Social packed the most punch.
If you're using a software solution to lighten your workload and make your life easier, then it should likewise be a breeze to navigate.
And in terms of ease-of-use, there are two questions you should ask: one, is it easy to set up?, and two, is it easy to get the hang of?
First, if you don't properly sync all your accounts or write your rules the correct way during set up, you might suffer real consequences. The easier it is to get the foundation right, the less likely you are to make a critical mistake.
Second, once all your accounts are set up, if you're working with this tool every day week in, week out, you want it to be intuitive, bug-free and easy to use.
Best Practice:
Employees prefer software solutions that feel like a natural extension of themselves and have an ease of use to them – think mobile and cloud-based.
Simply put, we want the tech we use at home to integrate with the tech we use at the office. When there's harmony between the two, we tend to be more productive, more engaged in our work and even more productive outside the office.
Pro Tip: Visit the Help Desk
Make sure the solution you choose has a well-stocked, easy to navigate help section on their website with tutorial videos and written user docs.
Furthermore, make sure the solution you choose will feel natural to your team and enable your team to easily adapt to the particulars of the platform and any new features the platform introduces.
#4 – Does It Come with Good Customer Service?
Things happen. That's all they ever do.
Some things break, and, sadly, no marketing solution is perfect.
Customer service, although not the first thing most people think about when picking a vendor, can make all the difference. When your Facebook ad campaign isn't scheduling and you're hours away from a major product launch, you'll be grateful to have a reliable troubleshooting team to help you out. Make sure your social media management tool has a fantastic support system.
Chances are, if the rapport you've established with customer service has been good, you'll be more likely to stay with their service, right? If they're attentive to your needs and get you set back on the right path with glee, why wouldn't you stick around?
With their 9.6 and 9.3 customer scores, respectively, AgoraPulse and Sprout Social are services you can trust in a pinch. However, even Hootsuite (at 8.0) made most of its users happy in that department.
Best Practice:
Ask your prospective vendor how they handled a recent problem for one of their other clients. But don't frame it as though it was their problem. It could be anything – a PR crisis over an errant tweet by a low-level employee, a Facebook ad campaign that wasn't syncing right or a 7-year-old hijacking an account to tweet about a Minecraft X-Wing on its way to blow up the Death Star!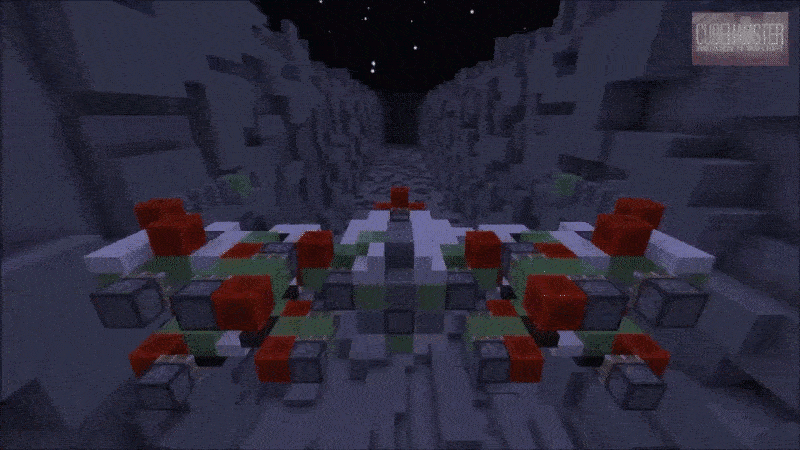 Pro Tip: Get With Customer Support
Yeah, while that's really freaking cool what kids are doing in Minecraft, it's not so cool for the company image. Let's get with customer support and make sure that doesn't happen again.
#5 – Does It Work?
Above all else, the tool you choose needs to increase productivity, limit costs and generally make your life easier.
The top performers here were Sprout Social and AgoraPulse, with Sendible and Hootsuite not far behind. However, it's important to consider what kind of company you are and – especially – how big it is.
Enterprise solutions – like Hootsuite – might work extraordinarily well for larger organizations, but fall a little short meeting startup challenges.
Best Practice:
When you're looking for a provider, ask them about their clients. Who are your clients and what do they do?
Naturally, they'll mention the biggest names – that's fine, you'd do the same thing – but read between the lines a little.
If their clients all work in the same space as you with a similar organizational size and structure, you can expect they'd be a good fit for your business. And if they're working with some of your rivals, an even better fit.
But if those clients don't look anything like you – no matter how impressive they may seem – you should think twice before committing yourself.
#6 – Does It Meet Your Individual Needs?
You probably have similar requirements to other startups, mid-sized organizations or enterprises, but your company is ultimately unique.
Here, smaller is better.
Sendible and AgoraPulse, the two startup players, outperformed Sprout Social and Hootsuite, the larger ones. Sometimes niche, highly customizable tools just work better.
That said, there really isn't much of a difference between these vendors. They range from 8.3 to 8.6 in user satisfaction. You can't go wrong here.
Best Practice:
The best advice I can give you here is test, test and test again.
The only way to know if a provider fits your specific business requirements is to actually try it out. After all, they are your requirements – nobody else has them!
#7 – How Much Market Share Does It Have?
There are definite advantages to having dominant market share – and they extend to the client too.
We all know Hootsuite. They're undoubtedly the top social media management solution in the industry by market share, company size and social media presence. Generally speaking, it's easy to find people who know how to use it. That can make onboarding a more painless process for your social media team.
Farther down the line, AgoraPulse and Sendible are still relatively new to the game. Although they're easy to use in and of themselves, they don't have the same gravitas as Hootsuite and Sprout Social – yet, at least.
Best Practice:
Don't put too much stock into market share, impressive though it might be.
Simply put, what works for somebody else might not work for you.
The odds are definitely higher that a popular tool will be good one, but put that popularity into context.
If you're a small B2B content marketing startup, ask other small B2B content marketing startups what they use. And from there, calculate a "targeted market share" – the market share for your market. Go by that number instead.
Pro Tip: Don't Judge A Social Media Management Tool By Its Cover
Just because a product has a huge name and enterprise level customers doesn't mean it's the best or that it will be a good match for your startup or medium-sized organization. But maybe it will be! Test drive it first!
#8 – How Much Does It Cost?
This part is important. You do have to pay for your social media management solution, after all.
Hootsuite is the cheapest – at first. They even have a limited-functionality Free version. What's more, the Pro version, at just $9 a month, is pretty robust too.
When you get to the Enterprise plan, though, things can become much pricier. Prices aren't publically available here – you have to ask for a quote. But, for large organizations, that price definitely shouldn't break the bank.
AgoraPulse, with its emphasis on small business needs, clocks in at a very affordable $29. Sendible and Sprout Social are close to double that at $59.
Ultimately, price is probably only a factor if you're a freelancer or a startup. In those cases, take a close look at Hootsuite (non-Enterprise) and AgoraPulse.
Best Practice:
For large enterprises, price isn't much of a concern. They just make too much money to care about the price of any single tool.
But for mid-sized and small businesses, it's something they have to think about. And it's a complicated question too.
Ultimately, you should think about your core needs – what you absolutely need to handle your social media marketing and make money. Anything above that is a luxury. You might be able to afford that luxury, but try to think of additional features that way will help you determine what they're really worth.
If you already have a tool, tell us what you like and don't like about it in a comment.
And don't forget to check out the original infographic below!